Modern Luxury Interiors Atlanta Magazine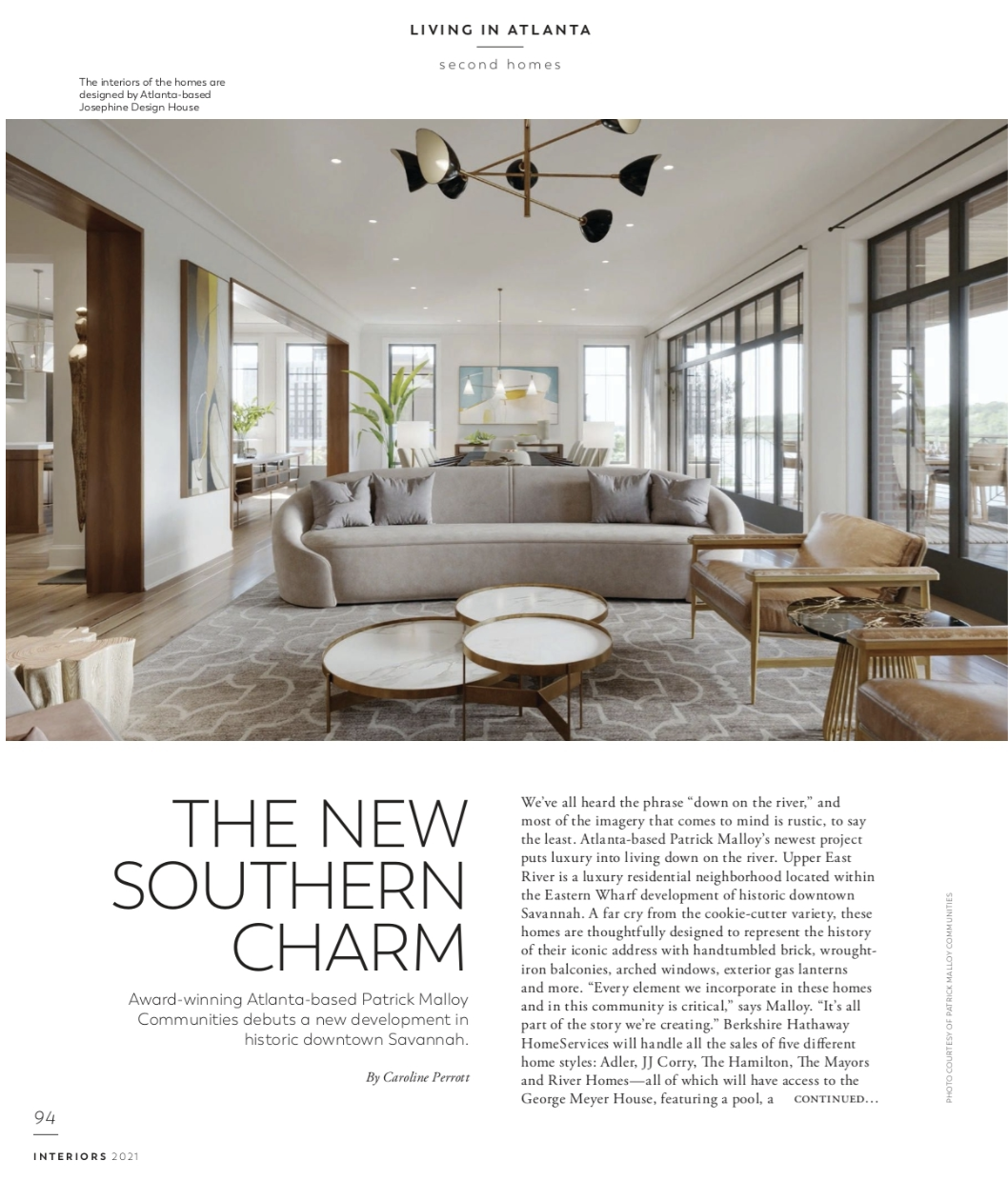 We've all heard the phrase "down on the river," and most of the imagery that comes to mind is rustic, to say the least. Atlanta-based Patrick Malloy's newest project puts luxury into living down on the river. Upper East River is a luxury residential neighborhood located within the Eastern Wharf development of historic downtown Savannah. A far cry from the cookie-cutter variety, these homes are thoughtfully designed to represent the history of their iconic address with hand tumbled brick, wrought iron balconies, arched windows, exterior gas lanterns and more. "Every element we incorporate in these homes and in this community is critical," says Malloy. "It's all part of the story we're creating." Berkshire Hathaway HomeServices will handle all the sales of five different home styles: Adler, JJ Corry, The Hamilton, The Mayors and River Homes—all of which will have access to the George Meyer House, featuring a pool, a state-of the-art fitness center and outdoor spaces for taking in relaxing river views.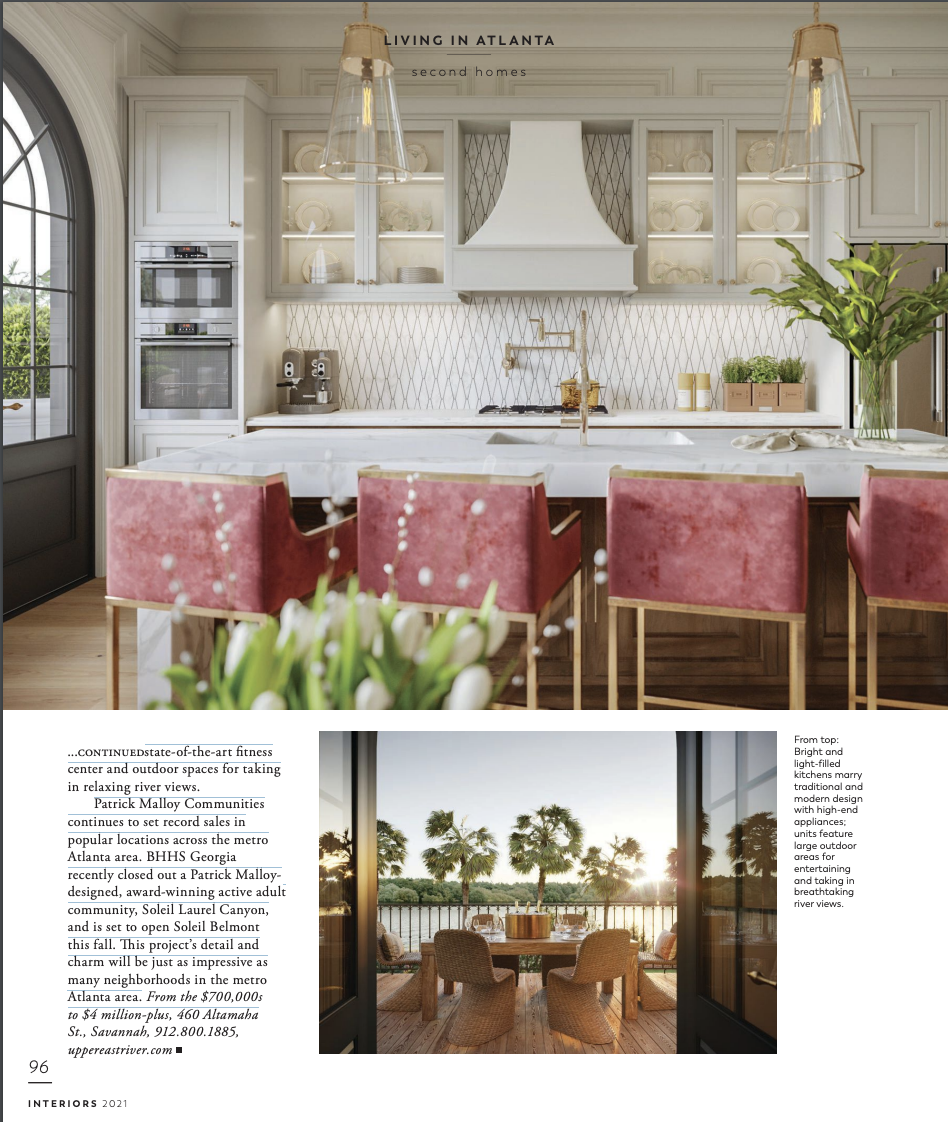 Patrick Malloy Communities continues to set record sales in popular locations across the metro Atlanta area. BHHS Georgia recently closed out a Patrick Malloydesigned, award-winning active adult community, Soleil Laurel Canyon, and is set to open Soleil Belmont this fall. Th is project's detail and charm will be just as impressive as many neighborhoods in the metro Atlanta area. From the $700,000s to $4 million-plus, 460 Altamaha St., Savannah, 912.800.1885, uppereastriver.com.