8-Page Spread in Winter Issue of Atlanta Magazine's HOME
Part Parisian-style apartment, part industrial loft, this family home at the St. Regis has personality for miles.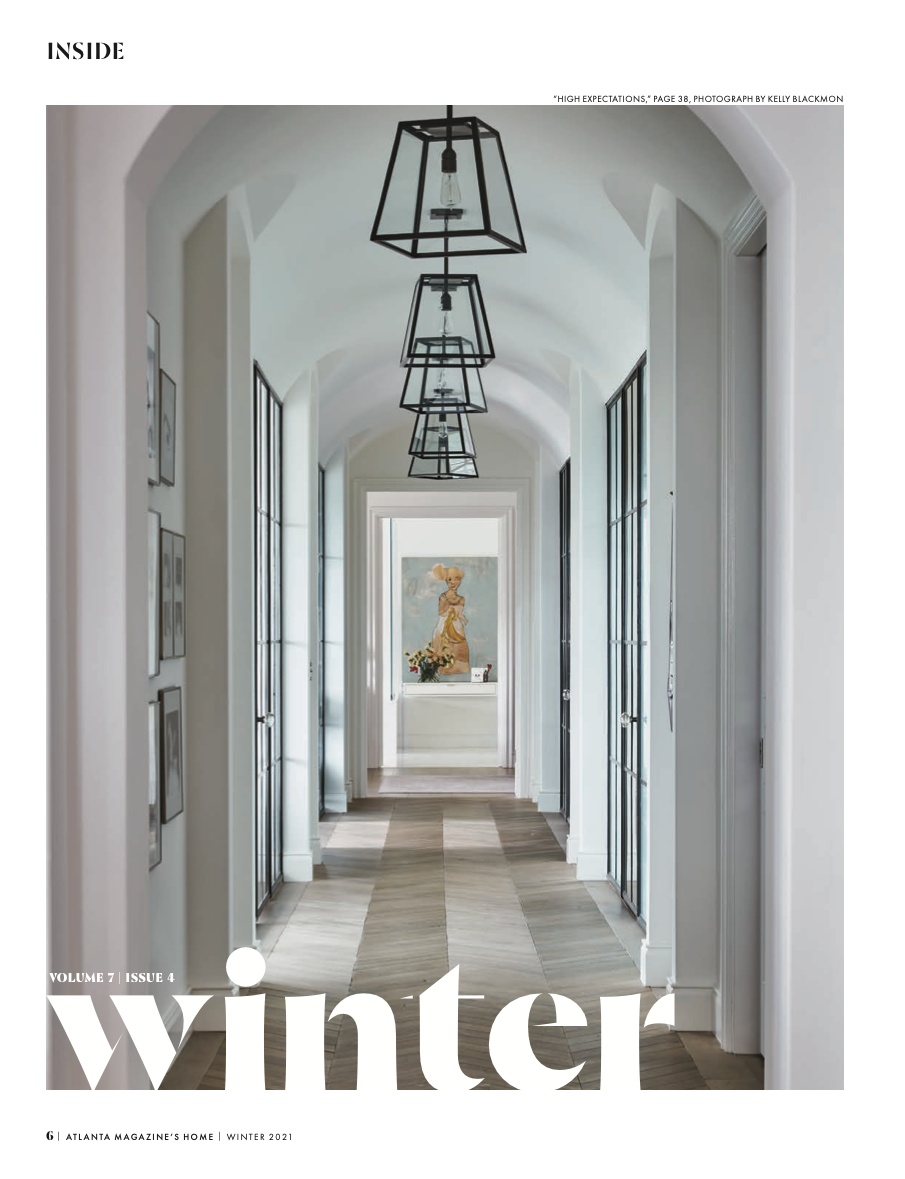 The bones of the Malloys' living room rely on a minimalist design approach and sophisticated architectural touches, but many key features were inspired by Europe. The hand-carved marble fireplace was created by an artist in Spain, and the white-oak chevron floors are from France. Low-slung Italian furniture is from Context Gallery.